A Station for any need
Having a Brick Power bank station is completely free of charge and means that we are handling all customer support and installation and refill of stations when needed.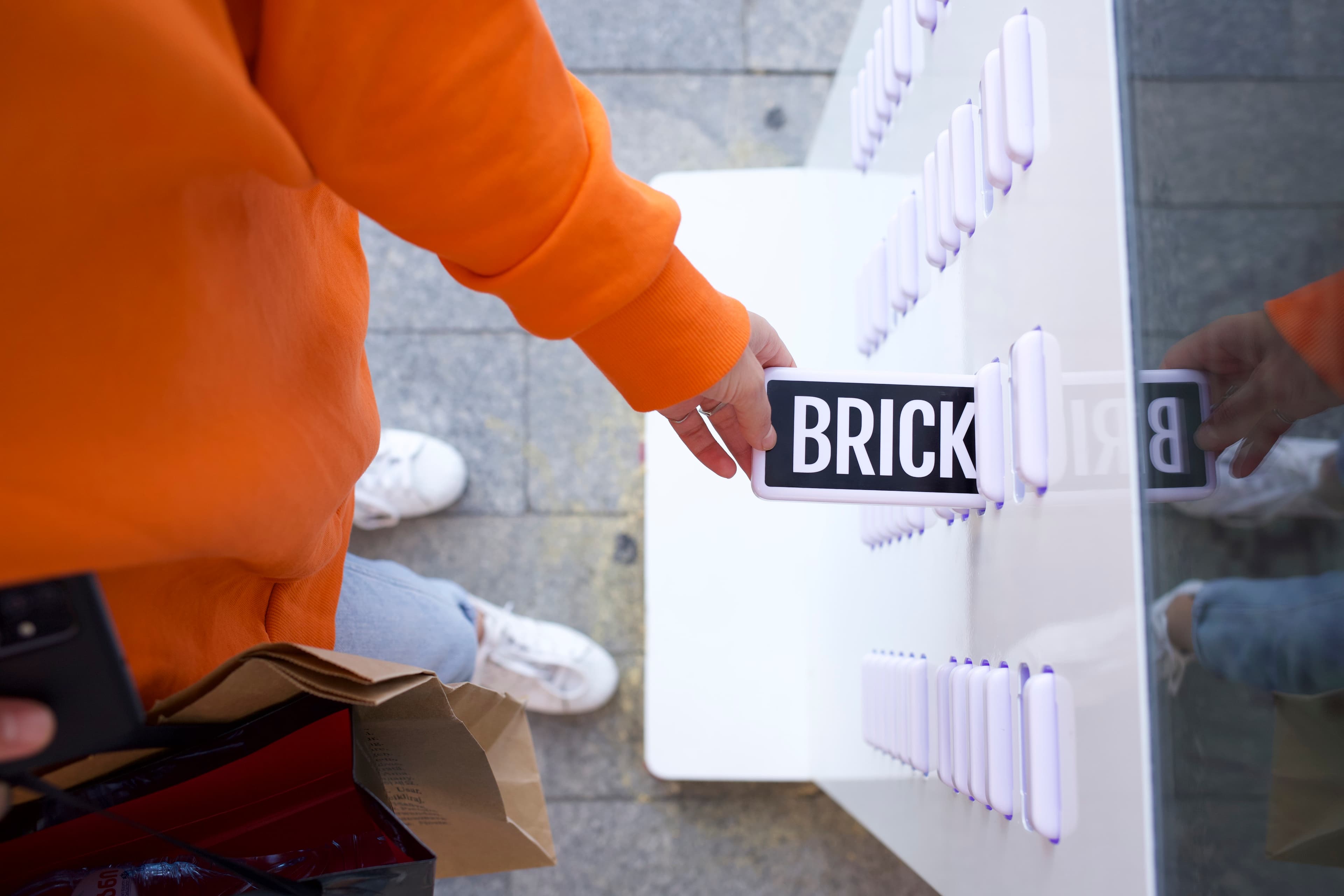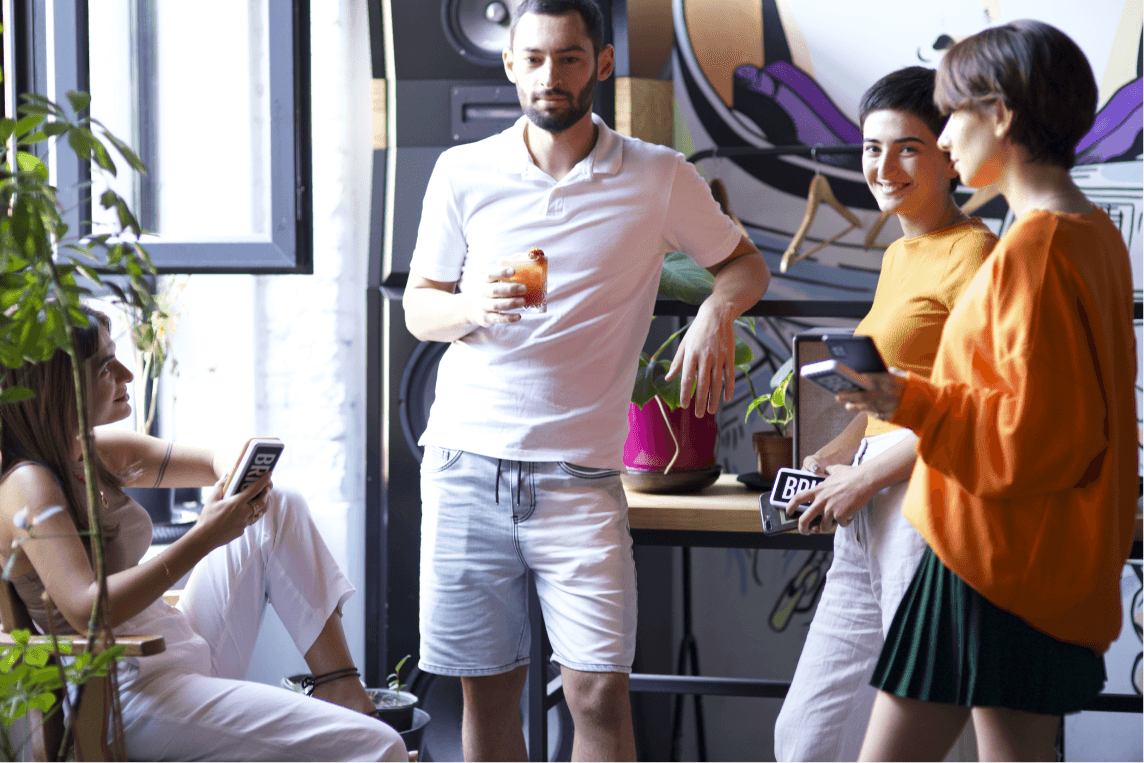 Solve your customer's battery problem!
Phones are used for everything, which means it's a big problem when they die. With Brick your visitors has a smooth and easy way to charge their phones on-the-go.
What this means for you
The Customer
can charge their phone without having to leave it somewhere
The Staff
can focus on their tasks and refer to the station for charging needs
The Venue
is being presented in our app with thousands of weekly users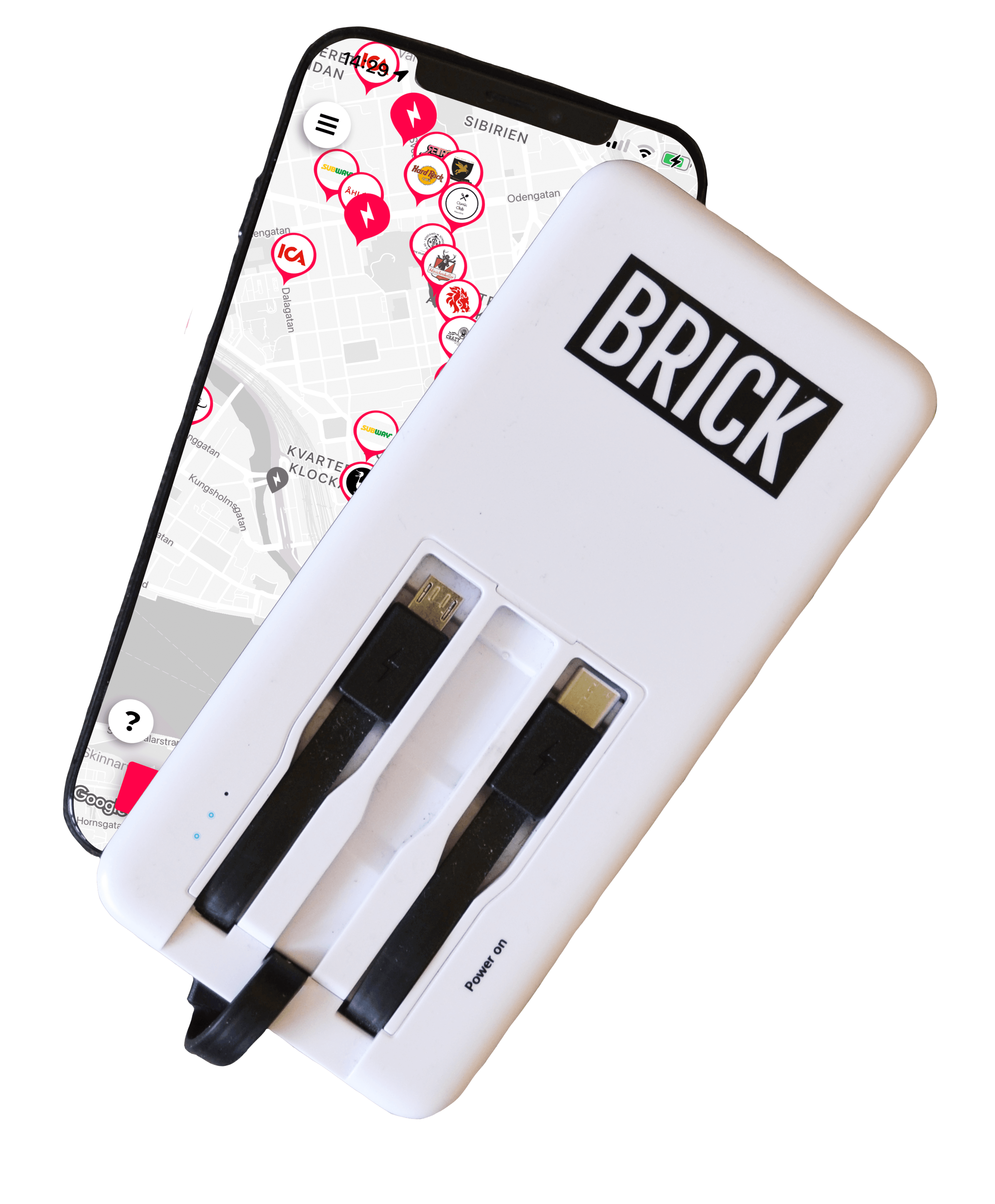 Why Brick?
Increase Sales
Customers stay longer and are happier when they have battery
Fully Automated
Our stations are fully automated and delivered ready to go. Just place it where people can find it and let it work by itself!
We got you
We take care of the charging and all customer service and support
Our Stations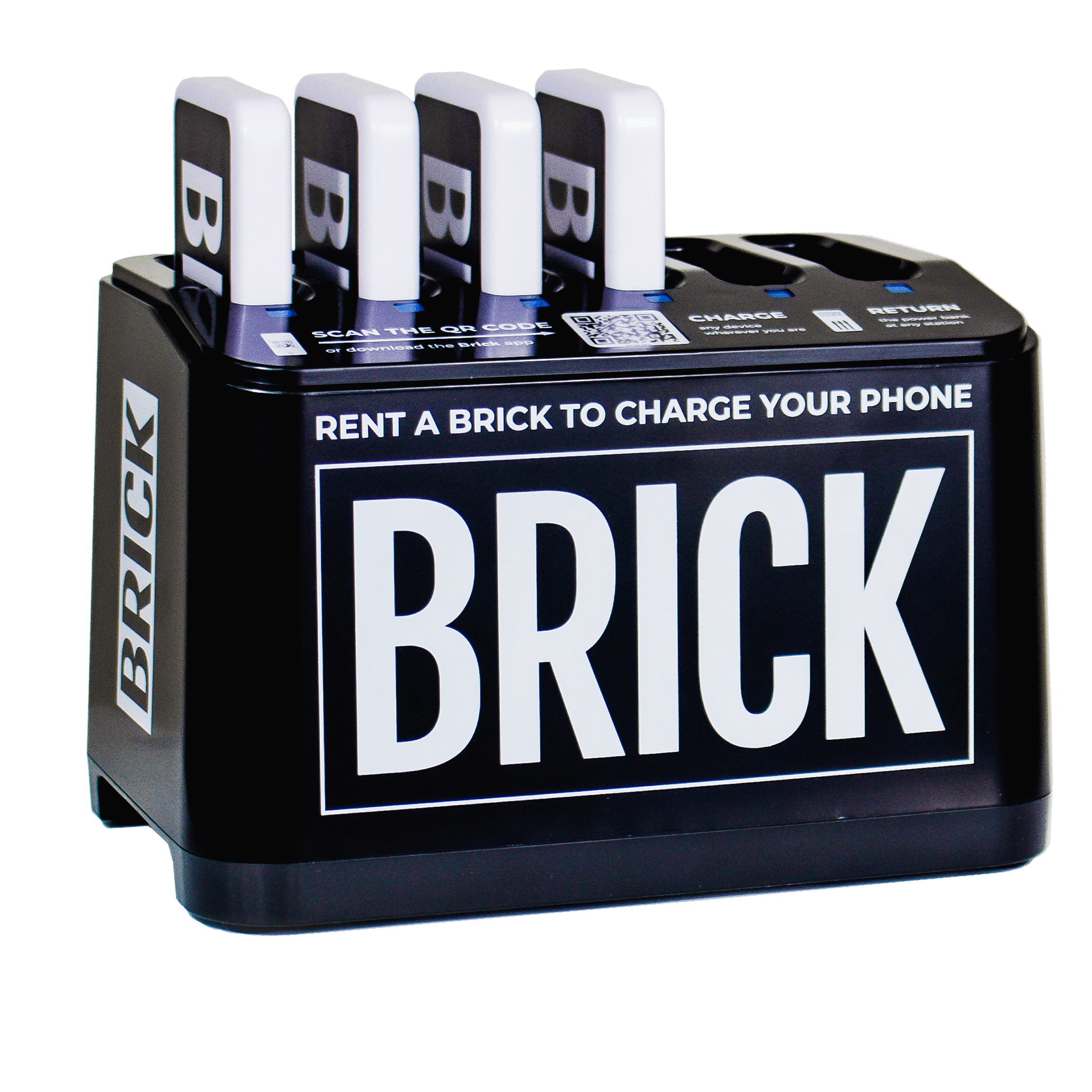 6 slot
Small Station
Our small stations are perfect for restaurants, bars, coffee shops, conference venues, front desks and take less space than an A4-paper.
Dimensions: 14 x 21 x 14 cm
(less if all power banks are charged)
Join the leading power bank sharing business
Become a part of the Brick world! Bring Brick to your city and create your own network of stations
Keep your electronic devices charged on-the-go with Brick. It's easy, cheap, and way better than having no battery, right?